Last Friday, the Storm team got together for the first time since March to enjoy a Covid-friendly morning in the forest with our friends at Eco-Wild.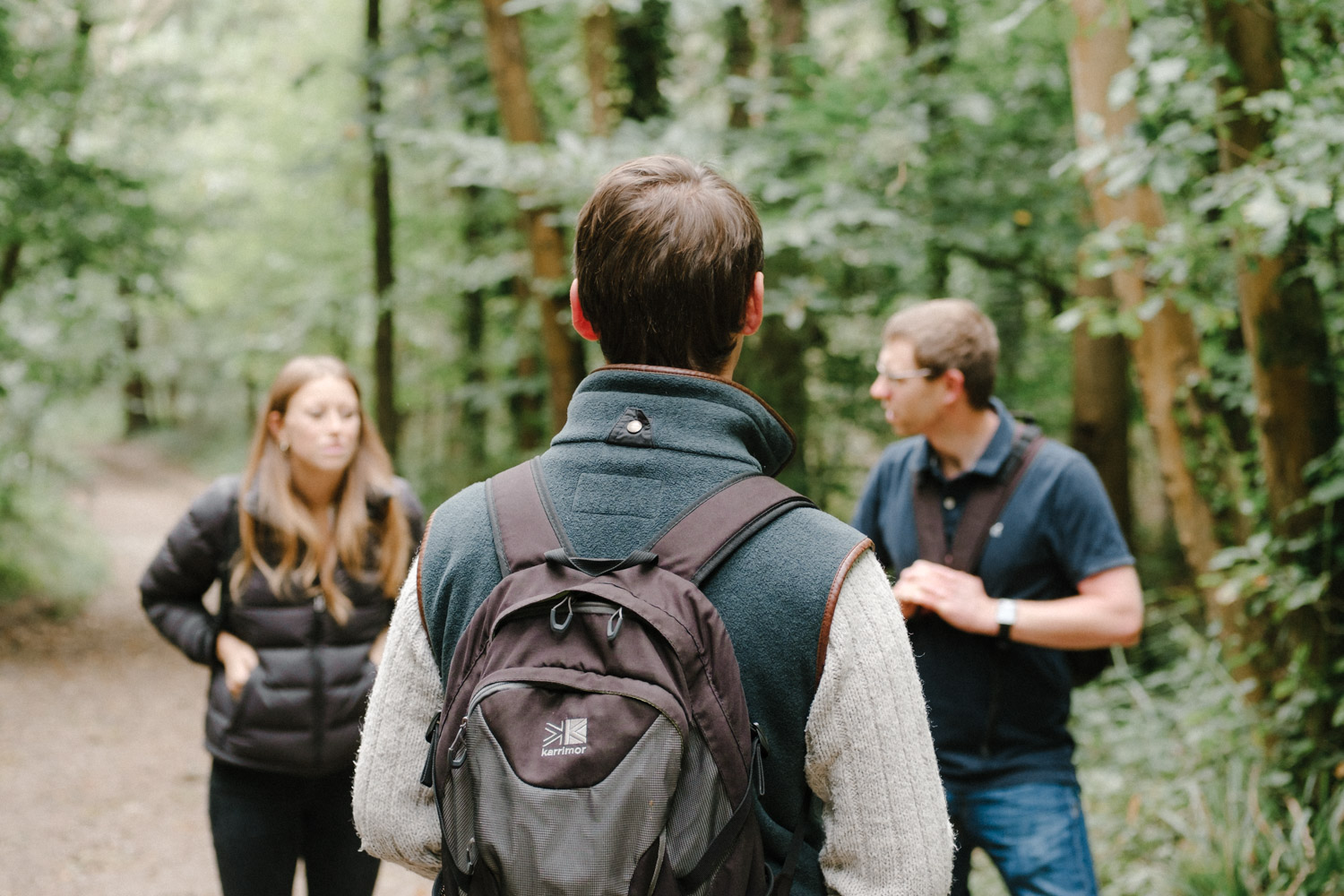 In a typical year, Storm tries to put on several wellness activities as part of our offering to support the mental and physical wellbeing of its employees.
We started the morning with a foraging walk, learning what foods in the forest are suitable for human consumption. Our conclusion: In the event of an emergency you should download a mushroom identifier app, the risks are too high. 
We then spent some time getting Kelly Kettles to boil. We promise that's the official name for the kettle and not just a pun named after Dave and his love for the outdoors. Once the Kelly Kettles were boiled, the team tucked into warm drinks and cookies before getting started on the bonfire.
Emily from Eco-Wild very kindly prepared some vegetables for our vegan friendly campfire curry. The team were taken out of their comfort zone with curry cooked in the outdoors but we were pleasantly surprised at how delicious it was. A big thanks to Mark for being the designated chef!
Emily also showed us how to make chapatis and how to puff them up over the fire. This became a bit of a competition of "who could make the most inflated chapati". Of course Emily won…
We also zoned out in a 20 minute meditation before venturing off and having a solo walk to reflect on the last 6 months. It was really lovely to have some time to soak up the forest's fresh air. We then had some time to chill in the hammocks and soak in the green leaf sky of the forest.
It was a beautiful autumnal day and the perfect way to reunite with the full team after so long. As a tech company it's always a good idea to involve ourselves in activities away from the screen. Exchanging blue lights for sunlight beaming through the trees is a healthy substitute every now and then for everyone.
Thank you again Eco Wild for putting together such a lovely morning for us.