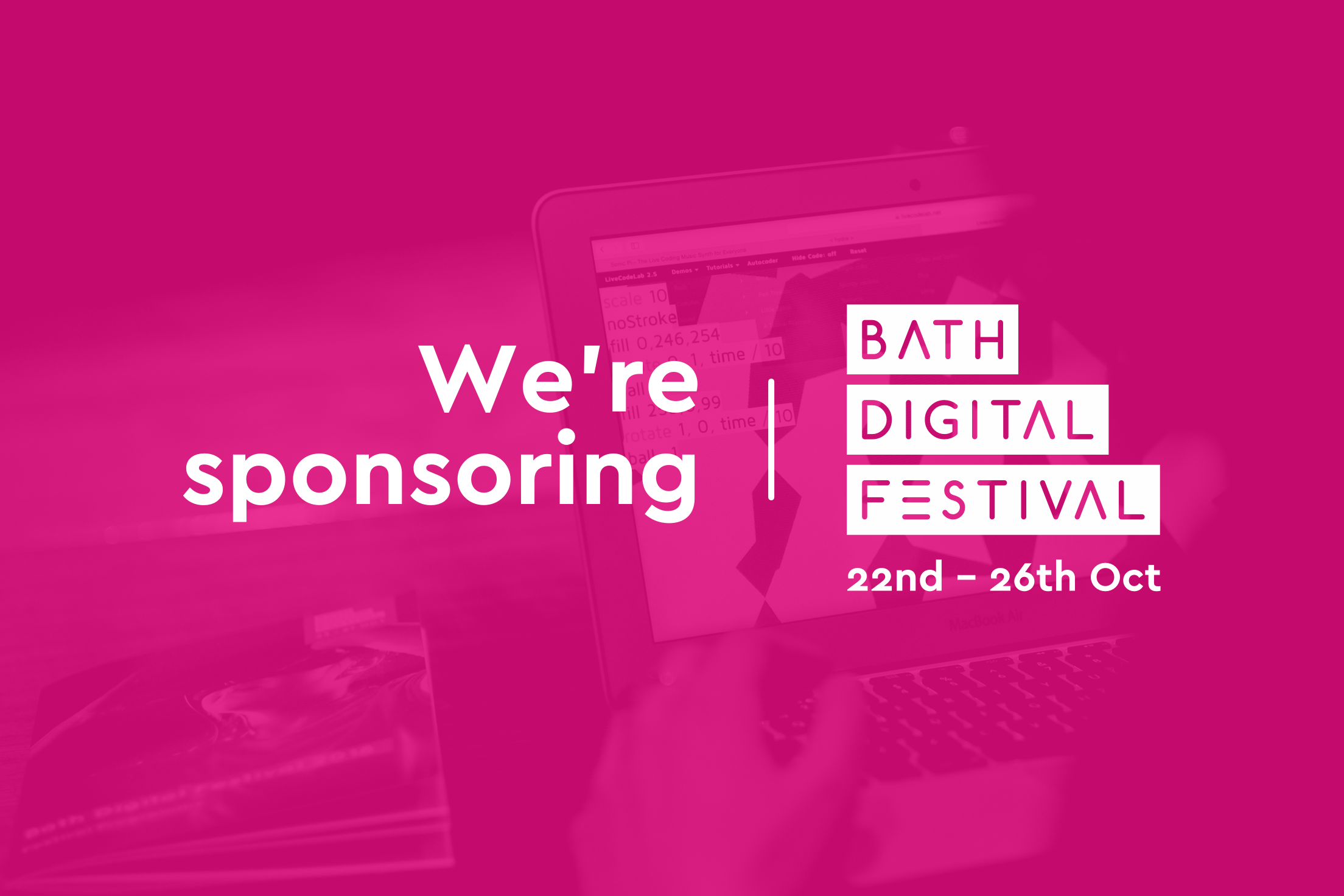 Storm are pleased to be sponsoring the Bath Digital Festival 2019 for a seventh year running!
From 22nd to 26th October, the Bath Digital Festival will be taking over the city once again, bringing people and technology together, no matter your age or experience. It allows everyone to explore the thriving digital scene across the city and get hands on with the latest projects.
Now approaching its seventh year, the Bath Digital Festival promises to be bigger and better than ever! So why not try your hand at coding, take part in an interactive workshop, learn some new digital skills, or just test out the latest tech – there will be plenty for everyone to enjoy.
Our MD and one of the original founders of the festival, Dave Kelly, explains: "We have supported Bath Digital Festival since its inception, and we are thrilled to continue to do so for another year.
"At Storm, we are dedicated to inspiring innovation in others and regularly work with new start-ups, scale-ups and corporate innovators from a variety of industries. To be able to highlight the importance of digital tech to both the business world, and the next generation, the way BDF does is something we are always excited to be a part of."
Bath Digital Festival is now a registered charity
BDF are also celebrating a great achievement this year by being accepted as a registered charity. Since the festival has always been run as a not-for-profit this change has allowed the festival to cement its role in the community; as an annual event with a mission to spread knowledge and bring people together to think, discover, innovate and learn. 
Dave continued: "Bath Digital Festival 2019 is a great asset to the city of Bath and to the tech industry as a whole. We're very proud that BDF has now achieved its charitable status and can ensure the growth of the festival will continue."
Watch out for Storm's BDF event
This year Storm are sponsoring the Digital Entrepreneurs category where there will be plenty of fantastic events to get involved in. 
Plus, we'll be hosting our own event which will help start-up companies looking to scale their business! Watch this space for more information soon. 
Visit the Bath Digital Festival website to purchase your £15 pass (be quick as prices will increase nearer the time) or simply find out how you can be involved in this year's festival.